Key Services Issues
Another potential barrier to collaboration flows from key services issues that may be confusing to or misunderstood by RHY program providers when they seek services for youth with whom they are working.
These include issues arising from the eligibility criteria used by DV/SA programs related to services to minors, a minor's access to legal protections, and requirements related to confidentiality and child abuse reporting, all of which are discussed in more detail below.
As partnerships between RHY and DV/SA programs have been built, a shared understanding of the history and implications of these services issues has developed, as well as new approaches that better address the realities facing runaway and homeless youth facing relationship violence and abuse.  These are explored in the remaining sections of the Toolkit.
Most DV/SA programs target intervention and prevention efforts to adult domestic violence victims, and primarily address dating violence efforts in two ways: 1) working with adolescents or minors who have been exposed to domestic violence and who accompany adult victims for services; and 2) implementing school-based dating violence prevention programs. The criteria used to determine who is or is not eligible for services are often defined by agency mission, policies, funding sources/limitations, and/or legislation. What does this mean for RHY providers working with young people, particularly minors?
If a child/youth ran away due to domestic violence in the home, most domestic violence programs would consider him/her to be a child witness to domestic violence not a victim of domestic violence.  They may or may not be able to serve the child/young person outside of serving their abused parent.

If the young person is not a minor but a young adult physically or emotionally abuse on the streets by a "pimp" or another young person with whom they relate for survival purposes, or if they don't consider themselves to have been "dating" or "cohabiting" with their abuser, the DV/SA program may not view that person as a victim of dating violence or domestic violence.  It depends again on the definitions utilized by the program for "dating" or domestic violence.

If a young person ran away due to the child abuse they were experiencing, she/he may not be eligible for DV/SA program services since these programs do not specifically provide services to child abuse victims unless they come to shelter with an abused parent.

Runaway and homeless youth are not typically connected to schools and will likely not have access to the information, support and tools provided through school-based dating and relationship violence programs offered by DV/SA programs.
Runaway and homeless youth who are minors may not be eligible for DV/SA program services.  In many states, there are only a few specific situations for which a minor can seek services without parental permission.  Such services generally are mental health counseling, drug and alcohol services, and family planning/contraception, but even then the law may require that the parent be notified within a set period of time.  Regulations often then define what actions the parent can or cannot take with regard to on-going service provision to a minor in these situations.

Absent specific legislation in this area, the presumption is that parents have the right to make all decisions for their minor children unless the minor is emancipated, although the definition of emancipation varies from state to state.  Emancipation may be legislatively- or judicially-defined based on each case presented to the court for determination. Therefore, many DV/SA programs have come to view services to minors, unaccompanied or permitted by a parent or by another adult, as a liability concern. Minors Access to Protection Orders
Minors' Access to Protection Orders: | Back to Top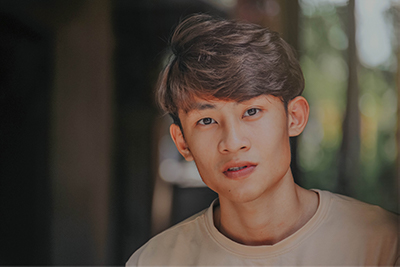 In the majority of states, minors cannot file for a protection order without a petitioning adult, such as a parent, guardian, family or household member, relative, guardian ad litem, any adult who lives with the minor, child protective services, or a state office such as the department of social services.  In those states that do not say who can file an order on a minor's behalf, the court or a judge decides if an order can be obtained without the parent's permission.  For runaway and homeless youth, involvement with the justice system or law enforcement may not be a viable option.
In addition to whether a minor can file for a protection order, state laws typically define who is eligible for a protection order, and victims of dating violence may or may not be eligible for such court orders.  If they are, the law typically sets criteria that must be met to establish that it is a dating or intimate relationship, including whether is must be romantic, sexual, intimate, and/or cohabiting, and sometimes the minimum length of time the parties must have been together.  In some instances, same gender relationships would be excluded.
Break the Cycle, a national organization committed to working with youth to end domestic and dating violence, conducted a nationwide review of each state's civil domestic violence protection order laws and their impact on teens seeking protection from abusive relationships. The most recent State Law Report Cards and related information can be found at: www.breakthecycle.org/state-law-report-cards
Child Abuse Reporting: | Back to Top
Generally, DV/SA program staff and volunteers are mandated reporters of child abuse to child welfare agencies, if during the provision of services they have reasonable cause to believe that a minor may be the victim of child abuse.  State mandatory reporting laws typically include the following provisions:
definition of types of child abuse covered;
who is considered a victim and a perpetrator;
under what circumstances an individual is a mandated reporter;
reporting procedures;
the role and responsibilities of mandated reporter; and
the time frames for when the abuse occurred and must be reported.
This may present a dilemma for a DV/SA program in two ways: 
If the program provides services to a runaway or homeless minor, and it is disclosed that the youth ran away because of child abuse by a perpetrator in the home, as defined in the law, the advocate may need to make a report to the designated child welfare agency.  The definition of disclosure, and what information the mandated reporter must know before a report is required, varies by state.  A report to the child protective services may or may not be helpful to the young person involved.

In some states, mandated reporters may be required to report victims of dating violence under mandatory reporting laws.  Response to such reports may come from the child welfare agency or law enforcement. In some jurisdictions, child protection agencies give broad discretion to DV/SA and RHY programs with whom they have a working relationship when these programs are providing services to youth who are fearful of being reported.
Historically, RHY programs were developed as an alternative to the child welfare system.  Today, these programs continue to work closely with the child welfare system to deter further systemic involvement. Similarly, DV/SA programs work alongside the child welfare community to stabilize the abused parent and their children in a safe place that may or may not be within their current home environment.  However, due to different funding, legislation, regulations, and authoritative power, service provision models and an understanding of the best approaches to meet the needs of vulnerable families may at times diverge from that of the child welfare community.
Both DV/SA and RHY programs must make sure that all staff and program volunteers know the applicable state child abuse reporting laws and mandates. Advocates from both fields can use the "State Statutes" search tool on the Child Welfare Information Gateway website to find state specific laws about mandatory reporters of child abuse and neglect, at: www.childwelfare.gov/topics/systemwide/laws-policies/statutes/manda/.
Confidentiality protections are safety focused and are not meant to create barriers to collaboration or service provision. When creating working relationships between RHY and DV/SA programs, any legally established confidentiality privilege afforded to victims of domestic violence and their children or to teen dating violence victims must be fully understood and reflected in collaborative practice.  In many instances, working together can be the most productive way to meet the needs of an individual young person; however, if the definition of confidentiality is absolute (i.e., the only exception is mandated reporting of child abuse) or qualified (exceptions broader and defined), then such partnerships must be intentionally navigated. Usually, upon the victim's request, consent to release information can be obtained and joint case planning and cooperation can be accomplished.
There are also states whose domestic violence confidentiality statutes do not provide age parameters as part of the definition of domestic violence victim. In these situations, individual DV/SA program may decide if, under what circumstances, and the types of services they can provide to minors without parental permission or knowledge.
RHY advocates should talk to their state domestic violence coalition or network to learn more about state specific domestic violence confidentiality laws, including its application to minors.  To find the domestic violence coalition or network within your state, please visit: http://vawnet.org/links/state-coalitions.php .